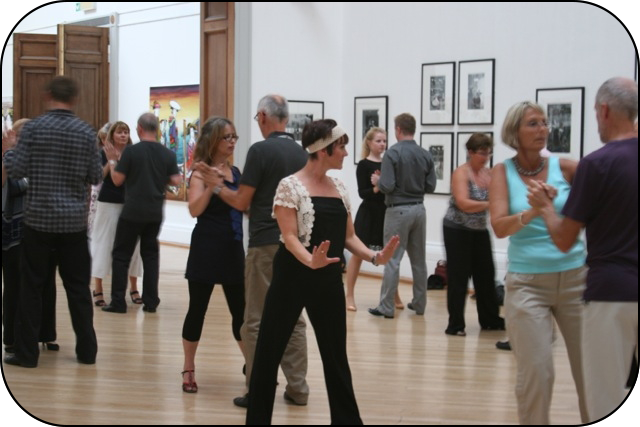 More and more people are enjoying dancing and the opportunity to escape the stresses of everyday! Come to our adults class and learn a new skill, have great fun and improve your fitness and posture. Dancing is also a fantastic way to get some exercise!
If you bring a partner or friend you can be assured that you will learn to dance together as we will not rotate partners.Individuals will be paired with other individuals and can swap which always helps the learning process! We cover 3 dances in 6 weeks and there will be a follow up course for you if you want to continue to learn new dances and better technique. If you are unable to make all 6 sessions, don't despair you can swap between days and we are flexible enough to offer a catch up private lesson if needed (included in your course fee)
You just need to call to book your place.
Classes are on Tuesday evenings, Thursday evenings, Friday evenings and Sundays (5-6pm)
IF YOU CAN ALREADY DANCE then call us and we will give you details of our improver's classes or experienced dancers workshops which will help you to get better at a particular dance and teaches much more advanced choreography
Directions
Finding Brabury hall
Horfield Parish Church hall
Brenton Memorial Hall
Finding Wilder Studios