Have you watched much of Strictly Come Dancing? Well here at Dance Factory Bristol, we don't miss it. Every show, every dance, every move… we follow all the steps. And why you say? To dance!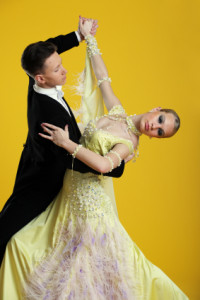 In our dance classes we can teach all of the same moves so you can learn how to dance and move in such amazing ways. So come along to our classes and would be able to learn your first steps, improve your style and confidence… all you need is just a couple of hours with Michele Webber. She is already looking forward to teaching you all those great moves. The only thing you have to do is to come along and give dancing with us a try!!
What styles would you like to learn? Tango, salsa, paso doble, hip hop … it doesn't matter. With over 30 years dancing we know all of those dance styles! Michelle has already taught several strictly come dancing style events in the Bristol area. For the last one she took 8 Computershare managers, that had never danced and took them thought here first moves. The result ended up being much bigger than we will ever thought. Hundreds of people came to watch how couples who have never danced before, left the whole audience
speechless. If someone who spends their days stuck to the computer's screen could do it, so can you! So put on your dancing shoes and come to Dance Factory Bristol to dance Strictly Come Dancing style with us!